Waterton's Dark Skies are ripe for exploration after the sun sets!
Dark Sky Guides offers guided interpretive nighttime tours and stargazing opportunities in Waterton Lakes National Park, by providing tour participants with the chance to stargaze using quality telescopes, binoculars, and other stargazing equipment. The Dark Sky Guides are storytellers that deliver personable, memorable, interpretive tours that focus on showcasing the night sky, the moon and neighboring planets, deep sky objects like distant nebulae and star clusters, the Milky Way Galaxy, constellations, and even Aurora Borealis and nocturnal creatures. Ultimately, Dark Sky Guides encourage people to foster their own personal connection with both the night sky and Waterton Lakes National Park. The company is committed to promoting WLNP as a noteworthy dark sky area, and to create awareness of the area's official status as the World's first transnational International Dark Sky Park.
Available Tours:
Starry Skies Townsite Stroll Tour
Night Sky Discovery Tour
Dark Sky Adventure Tour
Covid-19 Health & Safety
Dark Sky Guides is is adhering to all Alberta Health & Safety Regulations and encourages visitors to book custom tours and wear your own masks. You can view their detailed health and safety plan here.
About the Family
Dark Sky Guides is owned by the Robinson brothers, who are third generation with over 40 years combined guiding experience in Waterton.
Fun Fact
The Dark Sky Guides is the 2019 winner of the Alberta Tourism Awards in the "New Experience" category!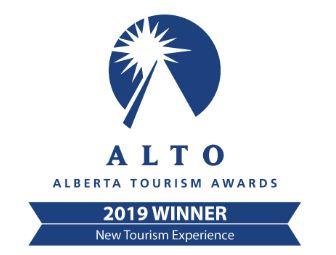 ---
More About the Dark Sky Guides: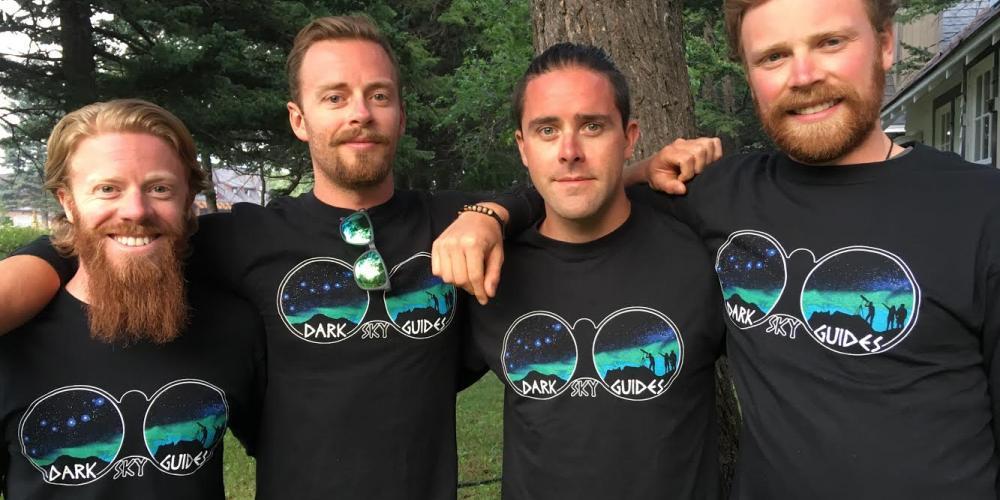 Dark Sky Guides Ltd. is owned and operated by the four Robinson Brothers, who were lucky to grow up in Waterton Lakes National Park. Over the years they have explored all areas of the National Park, both in daylight and after dark. As third-generation tourism service providers, sharing Waterton Park's rich human- and natural history has always been a part of their lives.
Between the four of them, the Robinson Brothers officially have over 40 years of experience acting as tour guides in Waterton Lakes National Park. And over the years, the brothers have traveled to many destinations around the world, picking up best practices from other tour guides and companies across the planet.
Dark Sky Guides offer small, personalized tours that will open your eyes to a completely new area of Waterton Lakes National Park – the night sky above. The brothers hope to encourage every single tour participant to connect on a personal level with the National Park, in their own particular way.
Click here to learn more about the Dark Sky Guides and book a tour now! Discover Your Universe!
---
Additional Information:
To Book Accommodations, Click Here
For information on "What is Open" in Waterton, Click here